NOTE: This document is still under development
September 2010
The following is my evaluation of several products on Mac OS X that help stitch photos together to produce a panorama/panoramic version of your photos. What is the best panoramic software?
Turn this:
Into:
Final touch work performed by Darren Cassar
Products Evaluated
I looked at the following products:
Canon PhotoStitch
Other software not evaluated included PTGui Pro (149 Euro), Calico Panorama, no trial ($39), 360 Panorama Pro. There were many good references for Autostitch however this was not evaluated as it is Windows only software. AutoPano is reported to use this software.
Source Photos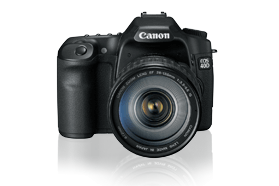 The source photos for this project was from my Canon EOS 40D Digital SLR with a Canon EF-S 18-55mm lens. There photos were shot at 18mm. While I have since re-shot these photos for several improvements, these were use for my evaluation. You can download these photos 1024×683 (240dpi). These JPG versions were used in the following output. The full size is 3888×2592 and is also in RAW and -2,0,+2 HDR suitable images.
1. Canon PhotoStitch
This software was providing on CD with my camera the EOS Digital Solutions Disk Version 15.1. This includes Canon PhotoStitch Version 3.1.8.35. I was able to update this to the current version 3.2.4.25 from the Canon website.
Some highlights:
Simple interface
Easy arrangement options, horizontal (default), vertical, matrix, 360o
Only 3 merge options, Panning, Parallel, or scanned images.
You can set the focal length, however be sure to convert your digital length to the corresponding film length. I used a factor of 1.6, setting to 28mm.
The output.
While I have used this software successfully before, in this case it simply could not handle this example, and the result was woeful.
The problem was the arrangement. Changing the arrangement from horizontal to 360 gave a much better result, however clearly not good enough with lack of vertical posts.
2. Adobe Photoshop CS4
This was initially initiated using Adobe Lightroom 3 with the menu option: Photo | Edit | Merge to Panorama in Photoshop.
Further work was done directly in Photoshop with — File | Automate | photomerge.
Some highlights:
The Layout choices includes Auto, Perspective, Cylindrical, Spherical, Collage and Reposition [screenshot]
Additional options include Vingette Removal and Geometric Distortion Correction.
This is no way to order photos.
Auto
Cylindrical
Spherical
Additional References
DoubleTake: best panorama stitch tool for Mac OS X, Stitching and authoring panoramas